Cross Creek RV Park
---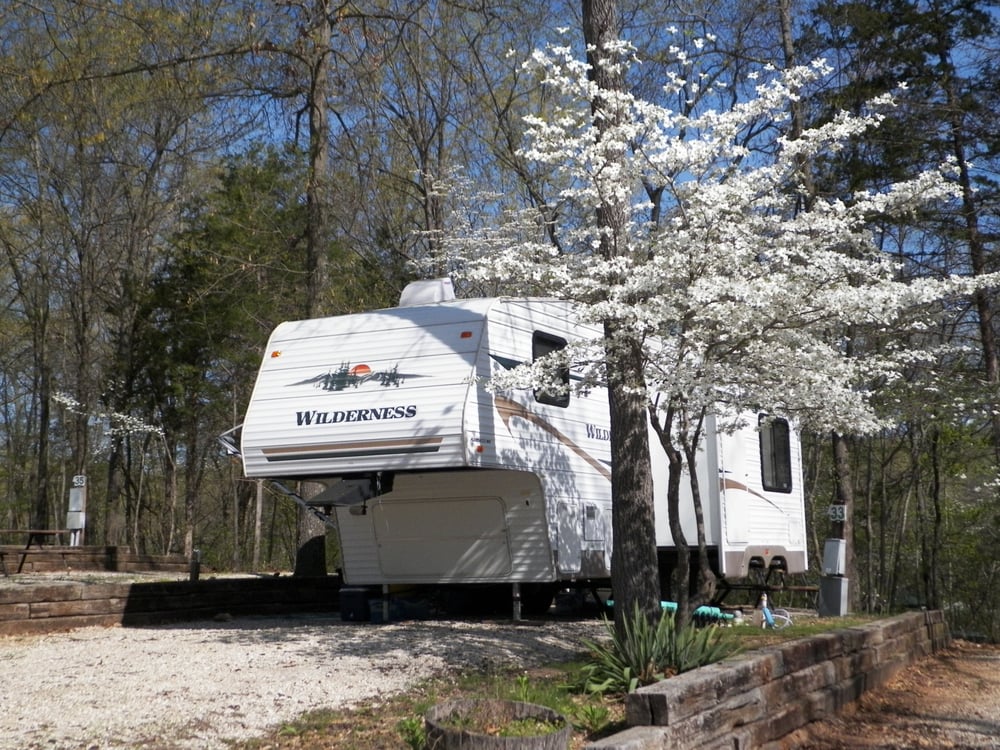 About
Imagine the wonder of staying in a treehouse cabin in the woods, just a short walk from Lake of the Ozarks. At Cross Creek RV Park you can rent one of five kid-friendly treehouse cabins, a ground level cabin with a front porch view of the lake, or you can park your RV and enjoy all the amenities of the park. These lush grounds are a great escape from the hectic pace of the world.
All of the cabins feature full kitchens making them an enjoyable home away from home. There are also shaded RV parking sites and also an area for tent camping. All guests have access to the well-kept pool. The 8-acre fishing lake is a great place to teach the grandkids how to fish.
Cross Creek RV Park is a great place to bring the kids or grandkids. You can bond while teaching the kids to fish at the well maintained private lake. You can play shuffleboard, horseshoes, basketball or volleyball on courts available on the grounds. There are board games and also a playground for the kids as well. Groups and clubs are also welcome to use the Park as a chance to experience the wonder of nature.
The hosts at Cross Creek RV Park are Steve and Shelly Schmidt. They help guests feel more at home by offering a weekly Sunday church service on park grounds between Memorial Day and Labor Day.
---
Additional Information
---
Categories
Contact
41 Old Trail Rd
Lake Ozark, Missouri
United States
Hours
| | |
| --- | --- |
| Sunday | 9:00 am - 6:00 pm |
| Monday | 9:00 am - 6:00 pm |
| Tuesday | 9:00 am - 6:00 pm |
| Wednesday | 9:00 am - 6:00 pm |
| Thursday | 9:00 am - 6:00 pm |
| Friday | 9:00 am - 8:00 pm |
| Saturday | 9:00 am - 8:00 pm |